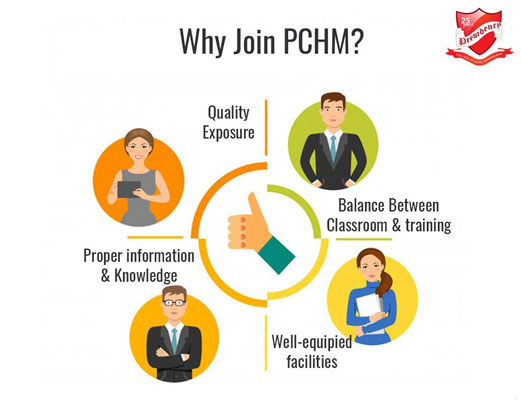 Presidency College of Hotel Management was established in the year 1994
A premier hospitality Institute offering regular and distance education with an on-site training setup and 100% industry placement record.To become one of the leading education institutes in the field of hospitality management and operations across India.
The college is promoted by Royal Orchid Hotels Limited (ROHL)  With a placement success matching its growth rate the college has enjoyed remarkable growth, since its establishment 29 years ago.
Presidency College of Hotel Management continues its proud tradition of integrity, quality and educational excellence and has been rated as the Second Best Hotel Management College in India in the past 2008.
Uniqueness of Presidency College of Hotel Management
Since its inception the Presidency College has always been attached with the Hotel premises providing its students the first-hand experience in Hospitality industry.

All students get to work in real time hotel atmosphere at our group properties at Royal Orchid Hotels during the course period.

Students are treated as employees and this prepares them to become thorough professionals ready to be working in the Hotel and Hospitality Industry.

The College offers Diploma and Bachelor's Degree Course in Hospitality and Tourism and short durations vocational Skill Development courses in Hotel Operations.
Being attached to Hotel group, the hotel Professional and Executives share their wealth of practical experience with the students as Guest Lecturers.

Presidency College also provides opportunity for specialisation to the students to get trained in any department, operational or non-operational in ROHL hotels.

The students get first opportunity of employment offer within the Royal Orchid Hotel group across its 85+ hotels.

The college offers internationally recognised and accepted certification.