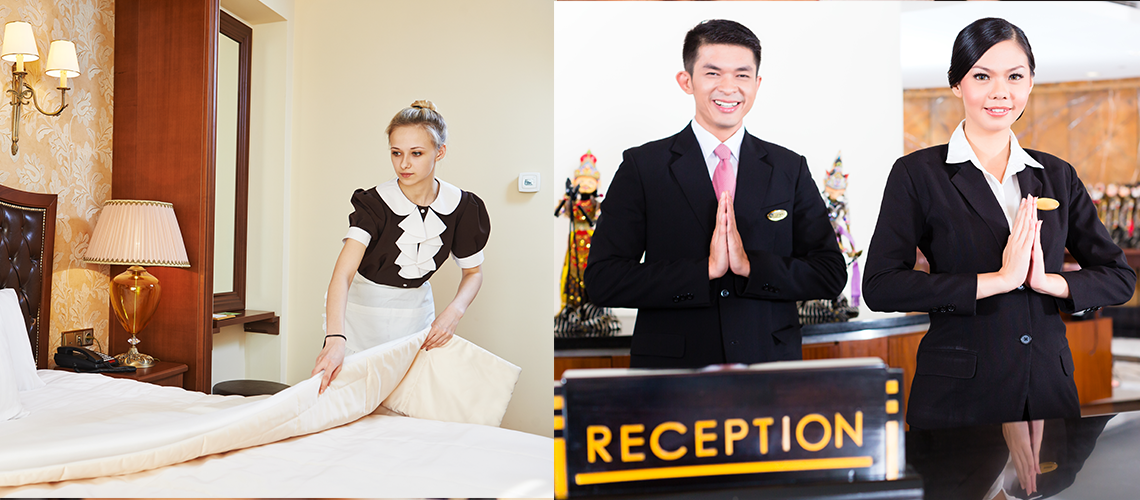 1 Year Certification In Rooms Division (Front Office/Housekeeping)
ABOUT COURSE
1 year Specialization Certificate Courses in Room Division (Front Office/Housekeeping) Management from American Hotel& Lodging Educational Institute, Michigan, USA.
FRONT OFFICE
In this course the student learn to provide assistance to the guests of a hotel throughout their stay. Students also learn to perform check-in, assigning rooms, helping guests complete registration cards, handling reservations and collaborating with hotel staff.
HOUSE KEEPING
This course prepare students for housekeeping jobs in hotels, motels, and resorts. The program equips students with skills in housekeeping services, guest rooms' preparations, laundering and cleaning.